As a part of our continued commitment to customers' data security, I am proud to announce that bipp has recently completed the SOC 2 Type 2 audit. This audit report confirms we have internal controls designed and implemented to meet the security and availability principles outlined in the American Institute of Certified Public Accountants' Trusted Services Criteria (TSC).
About SOC2 Compliance
Service Organization Control (SOC) 2 is an IT auditing program that evaluates the systems, policies and controls an organization uses to process user data and determines whether security protocols are in place to protect that data. SOC 2 is considered the gold standard for data security and is a requirement by large enterprises. It reinforces their corporate governance and risk management processes. bipp is Type 2 compliant, which offers a higher level of assurance to our customers.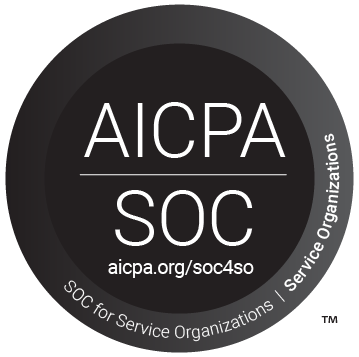 Our Commitment to Data Security
IT security spending is the top CIO priority, and breaches can cause significant financial and reputational damage. We're always working to enhance and improve clients' security as they rely on us to protect the data that drives their business decisions. As part of this commitment, we partnered with MHM Professional Corporation, a well-trusted, third-party auditor to independently validate our processes and controls.
SOC 2 compliance required a significant investment and is typically only achieved by larger organizations. Alternatively, it's something SaaS start-ups rush through if pressured by enterprise procurement teams. But, as with our commitment to building the bipp platform with modern software development techniques, we've prioritized providing our customers with a strong data security level as we roll out the bipp platform.
What does this mean to bipp's customers?
In short, it means they can trust us with their data.
Security: Data is secure within our platform, which has the controls to protect against unauthorized access, data theft, abuse, and improper disclosure.
Availability: Data system accessibility is ensured through monitoring network performance, site failover, and security incident handling.
The Way Forward
We are proud of achieving SOC 2 Type 2 compliance. To bipp, security is non-negotiable, and it was essential for us to make this investment. We understand the complex security standards our clients require, and we will continue to raise the bar for data security in the BI industry. To learn more about our security practices, please click here.