bippLang Data Modeling Language Streamlines SQL
Like a Universal Translator for Your Business
Features Designed for You
Streamlines SQL queries by creating reusable complex data models with custom columns and dynamic sub-querying
This breaks the cycle of re-writing queries for every question. Once you build a data model, it's encoded forever - not stuck in the mind of the person who wrote it.
This easy-to-learn language reduces the complexity of your data stack and improves productivity by connecting directly to data warehousing functionality.
bippLang also brings modern software development to SQL with Git-based version control so you can commit and automatically merge changes from your browser.
It connects to all major databases and supports the associated SQL syntax, making the bippLang dataset an abstraction layer above SQL.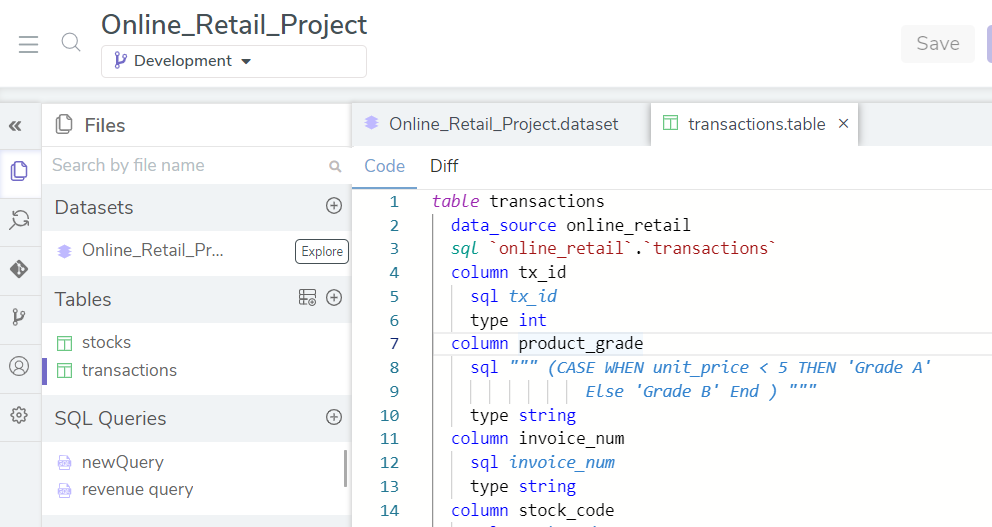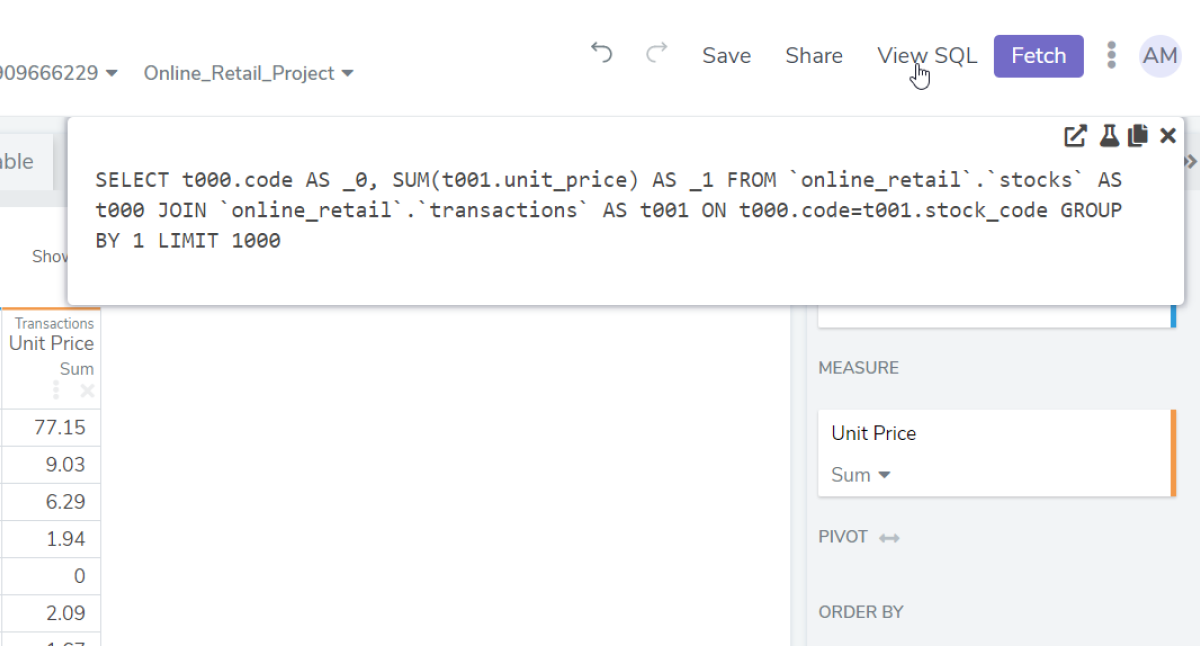 Auto-SQL generator leverages joins defined in the data model, figures out which tables to join and generates dynamic sub-queries based on context
This enables business users to explore analyst-defined datasets, which reduces the back-and-forth between the BI team and end users.
Using a user-friendly GUI that auto-generates SQL queries, they can slice and dice the data, select various dimensions and measures and apply filters.
Our AutoSQL generator then constructs a SQL query based on what the business user selects, making them self-sufficient.
It also speeds up queries by connecting directly to your database, providing real-time analytics with no additional tools required.
Reusable single source of truth data models ensure everyone in the organization bases business decisions on the same data
Once you define your company's business logic in bippLang, it can be used by the entire company. This means everyone is using the same language to represent critical KPIs and data.
bippLang's data models become single sources of truth, forming a friendly layer between your database and your business colleagues, who can create their own reports and dashboards.
This improves collaboration, productivity and accelerating decision-making.
It also reduces costs, as data is no longer siloed which means analysts can be more productive and reduces the costs of data infrastructure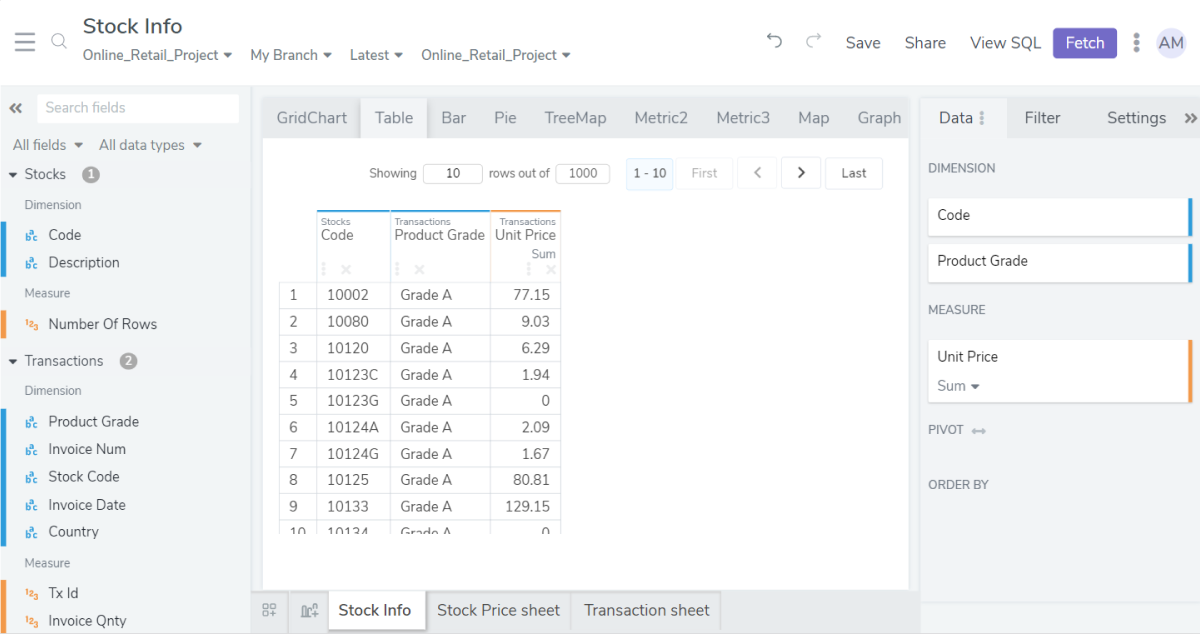 bippLang is a living language. We're looking forward to your feedback so we can keep the evolution going.
Data Visualization